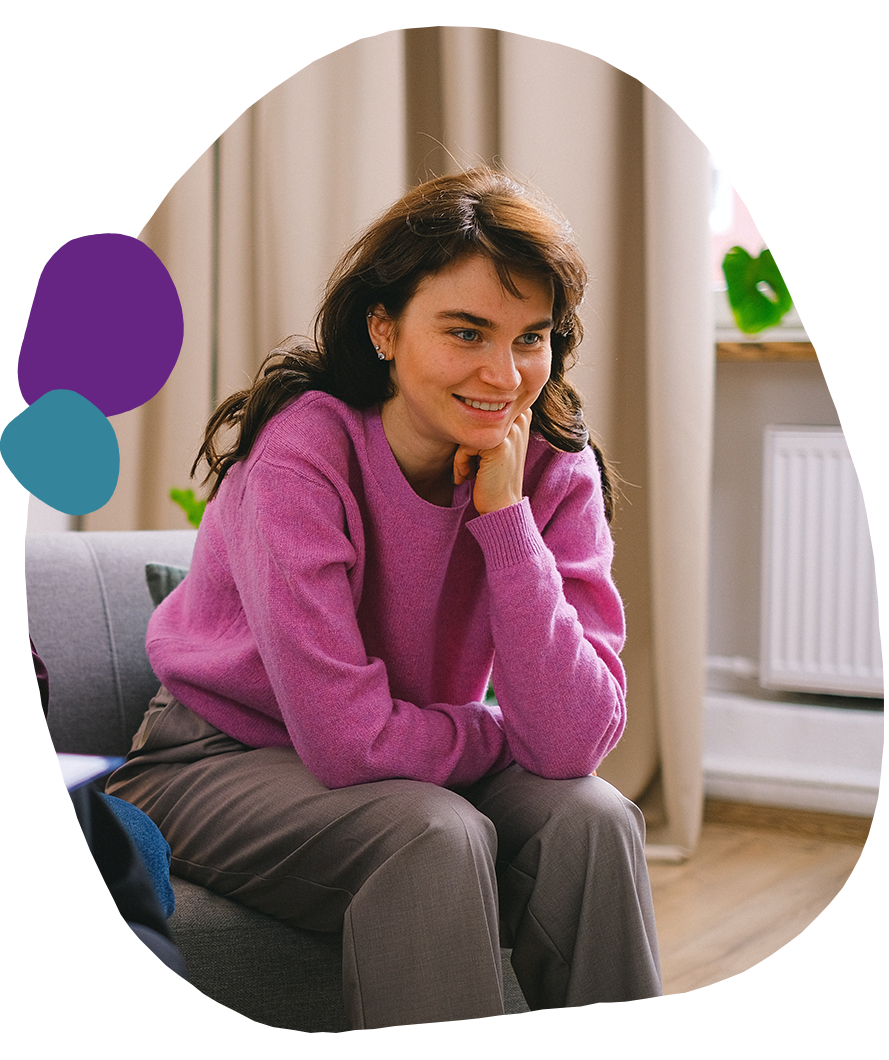 Employee counselling and assistance programme
Inspire's employee assistance programme ensures the people in your organisation can get support with professional and personal issues when they need it. 
Our employee assistance programme can provide
a year round 24-hour confidential telephone support line, providing support from qualified, experienced counsellors
face-to-face counselling services in supportive, comfortable locations across the island of Ireland
telephone and online counselling services
access to digital information and tools to protect and promote mental health
financial, legal and other specialist information to help your people cope with life's challenges
personalised support and guidance for people returning to work after sickness, planning their retirement or making challenging management decisions
I have begun to love myself, be kind to myself and stop looking for perfection in myself  – this has allowed me to do the same for all those around me. 
What happens in counselling?
Inspire's team of qualified, professional counsellors provides solution-focused brief therapy. This means 
therapy focuses on outcomes and goals

 

sessions focus on solutions to the problem or issue

 

counsellors work with the individual to identify the strengths, skills and resources they can use to tackle the issue

 

sessions encourage the individual to believe that positive change is possible

 
Some people can feel worried or unsure about using a counselling service, especially one provided by their workplace. Our counselling services are a safe, confidential and non-judgmental space where you are free to talk about whatever is bothering you.
Accessing counselling
Team members can contact our helpline at any time. We operate round the clock, every day of the year. 
When someone calls, they'll speak to our support team who can provide immediate support and information. The support team will set up an appointment with a counsellor if that's what the caller wants. We always have a counsellor on standby for crisis situations. 
A qualified, professional counsellor will contact the person within 3-5 days.
Counselling can happen online, over the phone or in person – whatever suits the person best. They'll see the same counsellor for each of their sessions. 
Counselling sessions
Counselling can happen online, over the telephone or in person.
A counselling session typically lasts 50 minutes. Some people will get what they need from one counselling session, while other people benefit from more regular sessions. We can provide up to 6 sessions and we'll try to arrange these to fit around the person's schedule. 
Confidentiality and professionalism
All counselling sessions are confidential. We don't disclose the details of discussions to employers. We respect the right to privacy. Your team can access our counselling services directly, without having to go through an internal referral process. 
Our counsellors are all qualified, experienced professionals who are committed to providing the right support at the right time.
How counselling helps
Counselling helps you to look inward to identify the strengths, skills and qualities you have and to apply these to the issue you're dealing with. 
Counselling isn't about someone telling you what to do. It's about having a safe, confidential and respectful place to explore your concerns without fear of judgement or stigma. 
Counselling helps you find strategies to manage the issues that are impacting on your mental health and wellbeing. 
Looking for something else?
Inspire provides a range of services to promote and improve workplace wellbeing across the island of Ireland including
Contact our team to find out how we can craft the perfect solution for your workplace.
Stepped care and Counselling
As an organisation focused on clinical best practice, Inspire follows the stepped care approach of service delivery. Stepped care is a clinically proven model used in health and care settings providing low, moderate and high intensity mental health and wellbeing support.  It recognises that one model of service won't fit the needs of everyone in your organisation all the time.
Counselling is a step two service. Its objective is to help people identify solutions and set goals to tackle issues that are causing psychological and emotional pain