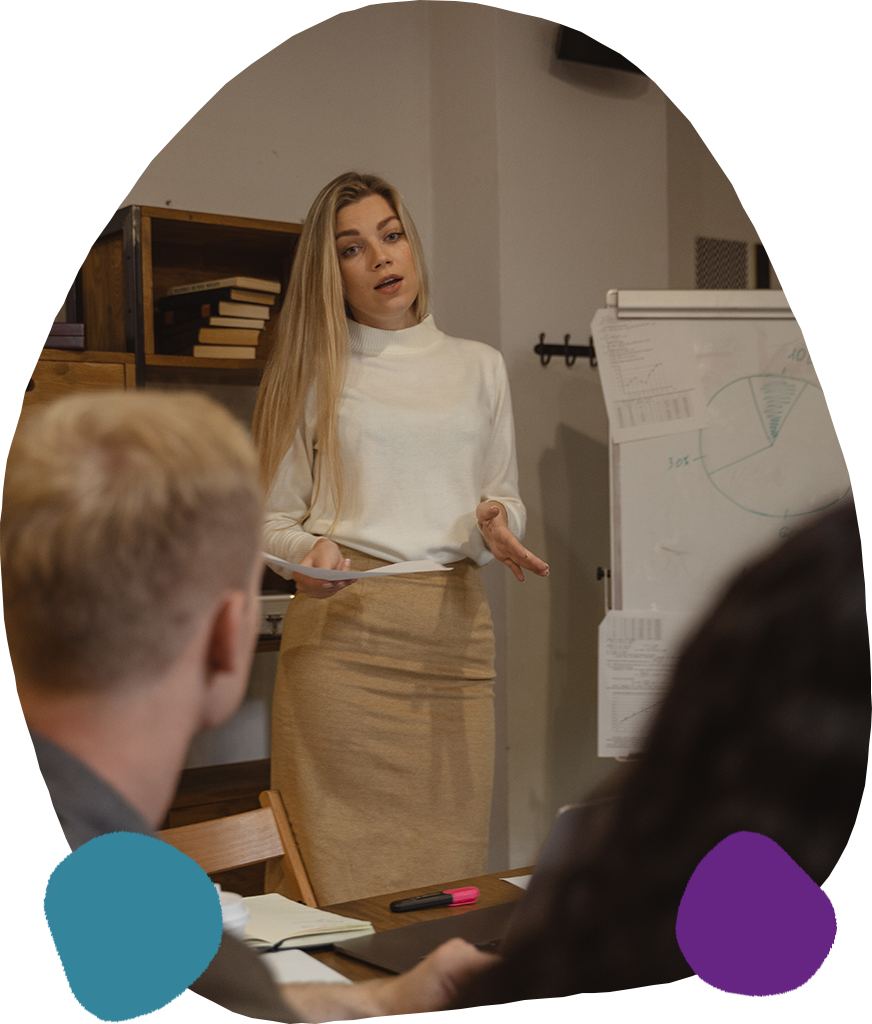 Leadership and management
Workplace culture is shaped by how people lead and manage. Effective, empathetic and emotionally intelligent leaders inspire teams.  
We can design and adapt leadership and management training to meet your particular needs or you can choose from our existing courses. 
I feel that this course should be offered to all management team members.
Most popular in leadership and management
Critical incident stress debriefing
Leading hybrid teams with ease
The modern world of work demands workplaces adopt a hybrid model, but this brings its own challenges.
This training will help managers 
Identify and overcome challenges of hybrid working

 

Support teams who adopt a hybrid working approach
Effective leadership through change
Change in the workplace can have a significant impact on the emotional and mental health of the team.
This training will help leaders 
Understand the emotional impact of change

 

Adopt strategies to plan, implement and sustain change sensitively and empathetically

 
Compassionate leadership
Compassionate leadership focuses on understanding, supporting and enabling those we lead so they feel valued, respected and cared for and can do their best work.
This course will help leaders to
consider the boundaries which affect our ability to lead with compassion
appreciate the importance of active listening
put learning into effect with practical exercises
Looking for something else?
This is just a selection of the training we can deliver. Contact our team if you'd like us to deliver training on a particular theme or topic.
Stepped care and training
As an organisation focused on clinical best practice, Inspire follows the stepped care approach of service delivery. Stepped care is a clinically proven model used in health and care settings providing low, moderate and high intensity mental health and wellbeing support.  It recognises that one model of service won't fit the needs of everyone in your organisation all the time.
Training is a step one service. Its objective is to ensure that people in your organisation are well,  can stay well, and know how to access help and support.