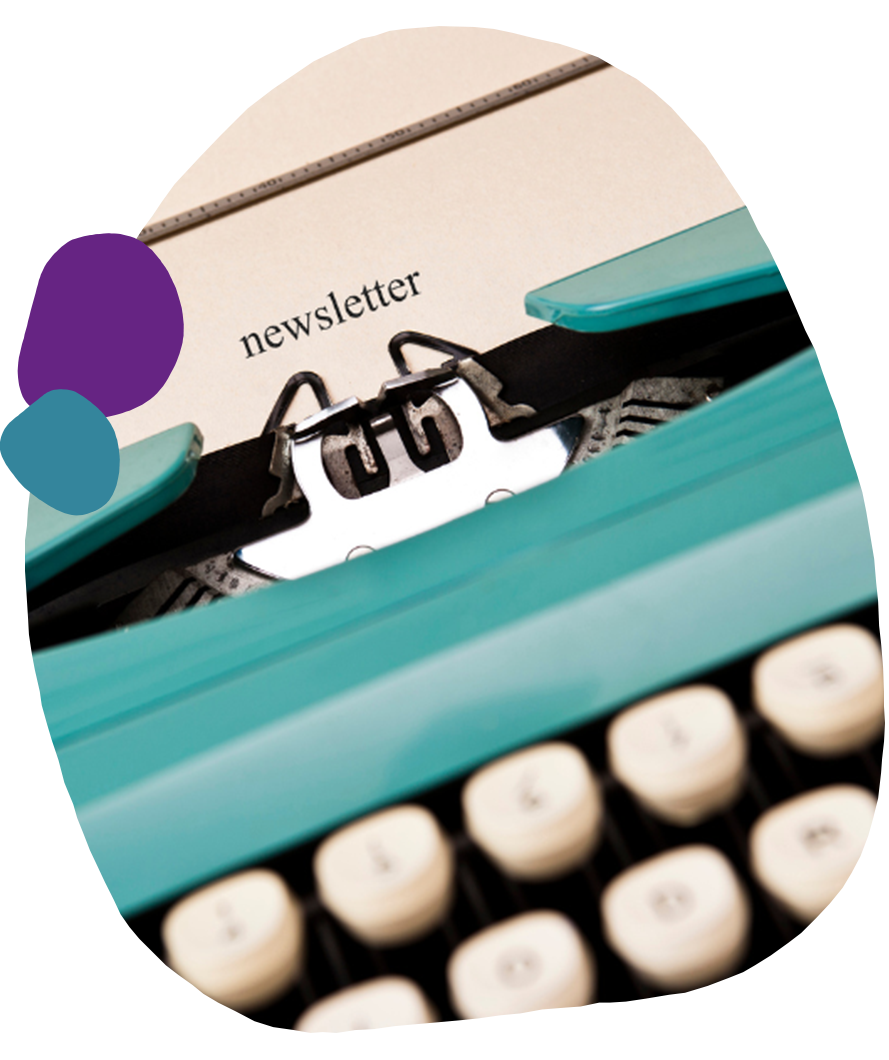 We keep in regular contact with our customers, ensuring you have the resources and information you need to make wellbeing a priority within your workplace.
All our customers receive
an annual wellbeing calendar, setting out monthly themes and key dates

monthly email newsletters highlighting live issues and training opportunities

monthly newsletters to share with staff and volunteers packed with helpful tips and advice to support wellbeing
Our engaging and informative campaigns focus on key awareness dates throughout the year, helping you to mark and celebrate these with your workforce.
We find Inspire's campaigns a great way to springboard conversations with our team. Also, if there are people who aren't as open they can still get information through the website. 
Regular wellbeing updates
All Inspire customers receive regular updates and ezines to guide workplace discussion around mental health issues and embed a culture of wellbeing. Our customers get
an annual wellbeing calendar highlighting monthly themes and campaigns of note
a monthly ezine to share with staff and volunteers with advice, information and tips to help them protect and promote their own wellbeing
a monthly ezine to support HR teams and people managers with wellbeing issues, highlighting training opportunities and live issues and trends garnered from Inspire's data and insight gathering
a quarterly newsletter expanding on life across Inspire with insight, updates and opinions from wellbeing experts, Inspire staff and the people who use all of our varied services
quarterly updates from their account managers detailing key wellbeing trends within their own workforce 
Professional, quality assured campaigns
Throughout the year we provide our customers with messaging, engagement ideas, campaign materials and information so you can get involved with national and international wellbeing movements, including
Mental Health Awareness Week

Workplace Wellbeing Day
World Mental Health Day
International Women's Day
International Men's Health Week
Alcohol Awareness Week
Inspire is an expert in mental health, providing residential and community based mental health services as well as workplace wellbeing programmes. This means all our campaign content follows a robust quality assurance process, including clinical oversight when necessary. You can feel assured that our campaigns equip you with accurate, informative and relevant information that can truly benefit your people. 
Contact our Business Development Executive now to find out how we can help you create a culture of wellbeing.
Looking for something else?
Inspire provides a range of services to promote and improve workplace wellbeing across the island of Ireland including
Contact our team to find out how we can craft the perfect solution for your workplace.
Stepped care and campaigning
As an organisation focused on clinical best practice, Inspire follows the stepped care approach of service delivery. Stepped care is a clinically proven model used in health and care settings providing low, moderate and high intensity mental health and wellbeing support.  It recognises that one model of service won't fit the needs of everyone in your organisation all the time.
Campaigns and updates are step one services. They help you to inform and educate your people on ways to promote and protect their mental health and wellbeing.