Matheson LLP is a law firm working with internationally focused companies and financial institutions doing business in and from Ireland.
Matheson is one of Inspire's valued customers in the Republic of Ireland, using our coaching and employee assistance programmes to promote workplace wellbeing.
Lorraine Roche, Director of Human Resources at Matheson explains how wellbeing fits in at Matheson.
Matheson's commitment to employee wellbeing
Matheson has a strong and developed employee wellbeing programme which forms part of our people strategy.
In 2021, we were proud to become a signatory to the Law Society of Ireland's Professional Wellbeing Charter, a commitment to improving leadership and championing behaviours, skills and practices which promote and enable professional wellbeing in the workplace.
The tenets of the charter are in line with Matheson's own commitment to mindful business practice and to our firm values, which include partnership, respect and diversity. We support the charter's clear vision for leaders in the workplace to champion professional wellbeing and to promote positive workplace culture – and in fact we believe that it is essential for the behaviours and practices envisaged by the charter to be led from the top.
This commitment to wellbeing isn't new. In 2020, Matheson became the first Irish-headquartered law firm to sign up to the Mindful Business Charter, a collaboration between financial services businesses and law firms in Ireland and the UK that are committed to promoting healthy and effective ways of working.
We have subsequently designed and offered a range of wellbeing resources and programmes at the firm and we have seen first-hand how committing to the tenets of mindful business and wellbeing can benefit our colleagues, our clients and the firm itself.
Partnering with Inspire Wellbeing to provide employee support
At a practical level, Matheson provides on-going counselling services to all employees and their families, through our employee assistance programme – in partnership with Inspire Workplaces. The firm also provides a dedicated on-site coach once a month, again in partnership with Inspire Workplaces.
Creating and supporting a psychologically safe environment for our employees is a big priority for the firm, with a big focus on reducing the stigma associated with mental ill-health.
Through our impactful business programme, which we introduced in 2021, we strive to enhance our social impact by delivering and supporting meaningful, sustainable and measurable change across our community of colleagues, clients and society, and a key element of this is our employee wellbeing programme.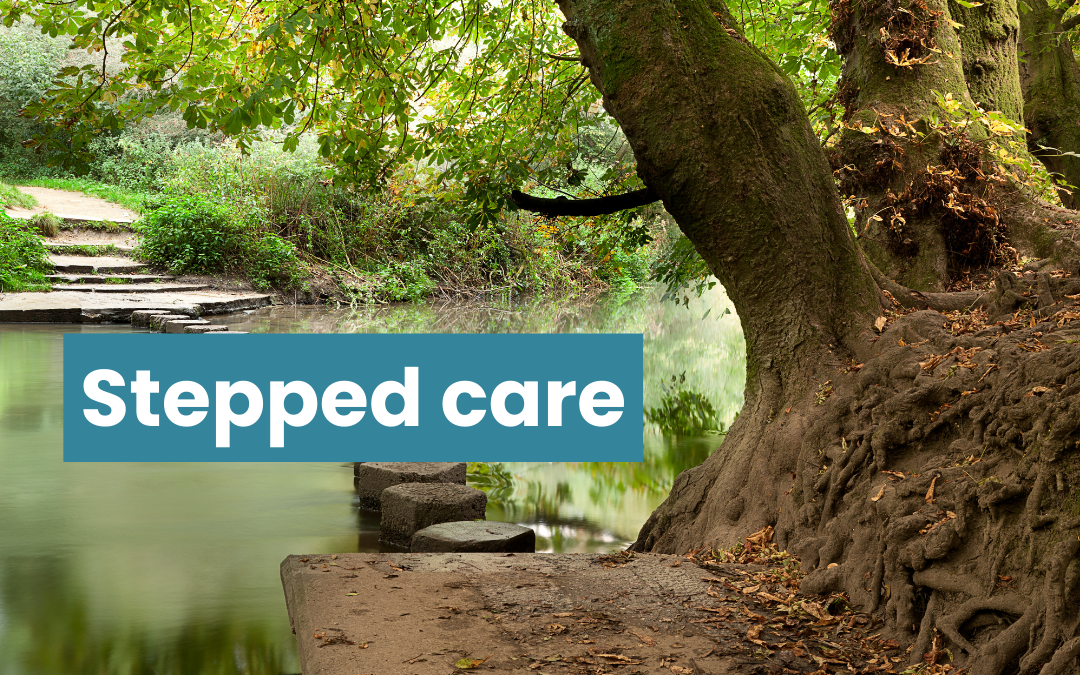 The stepped care model is a fundamental part of Inspire's workplace offering. So, what is it and why is it so important?