Inspire's Therapeutic and Wellbeing Services provide a range of wellbeing support, training and interventions, all of which are designed to help organisations, employees and students thrive. The needs of employees and students are as diverse and varied as those of the wider population.
The award-winning Inspire Support Hub is a key element of our work. It provides immediate access to the information and learning that promote physical, emotional and mental wellbeing. It constitutes an integral part of our wellbeing service and gives people the tools and guidance they need to monitor how they're feeling and take action when necessary. 
Last month, we launched the latest version of this vital platform. Since its launch in 2019, over 4,500 people have signed up for the Hub every year. During that time, they've logged 36,000 annual interactions. Over the course of the Covid-19 lockdowns, the number of users accessing our online resources doubled.
To ensure that Inspire can continue to showcase the latest research in digital wellbeing, we undertook a piece of research to determine the challenges people faced in accessing the Hub, how we can address those issues and the most effective ways of enhancing our digital services.
This new iteration of the Hub is based on these findings. It aims to provide the best possible online experience and expand the reach of the platform. Underpinned by professional oversight and governance, the Hub now offers improved access to mental health treatments.
Alongside aesthetic updates, we have added fresh tools to improve usability and accessibility. Crucially, at the heart of it all is clinically proven and evidence-based information. We know that our digital interventions complement and broaden access to existing supports, providing a stepped-care approach that ensures the right help is available at the right time.
To find out more about the Support Hub, as well as the other services offered by Inspire, click here.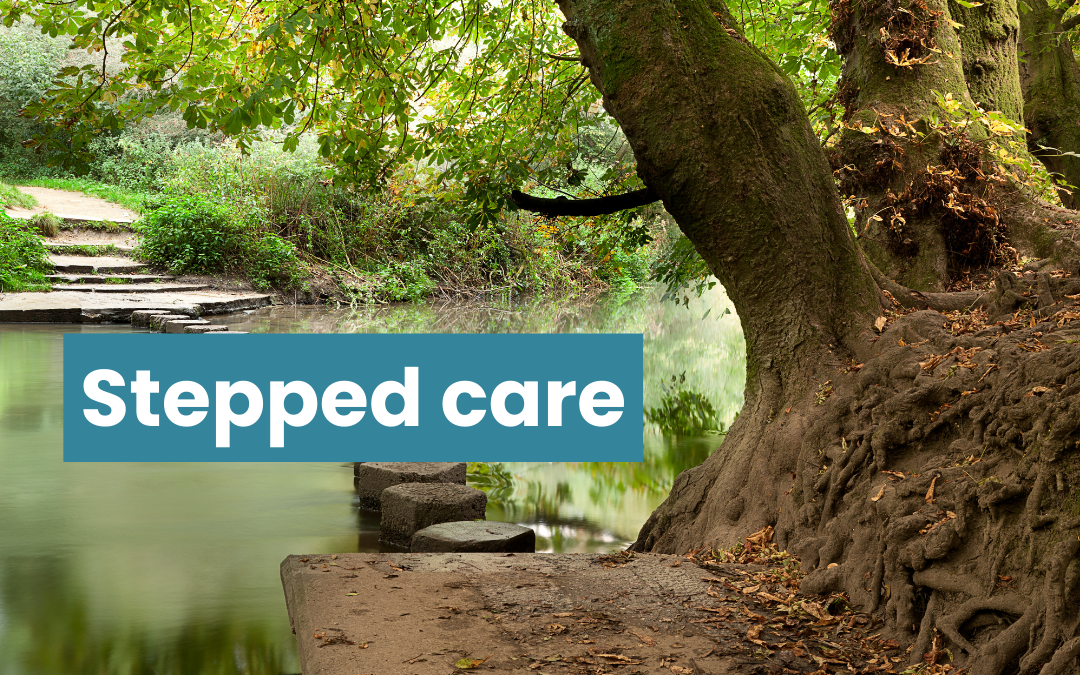 The stepped care model is a fundamental part of Inspire's workplace offering. So, what is it and why is it so important?