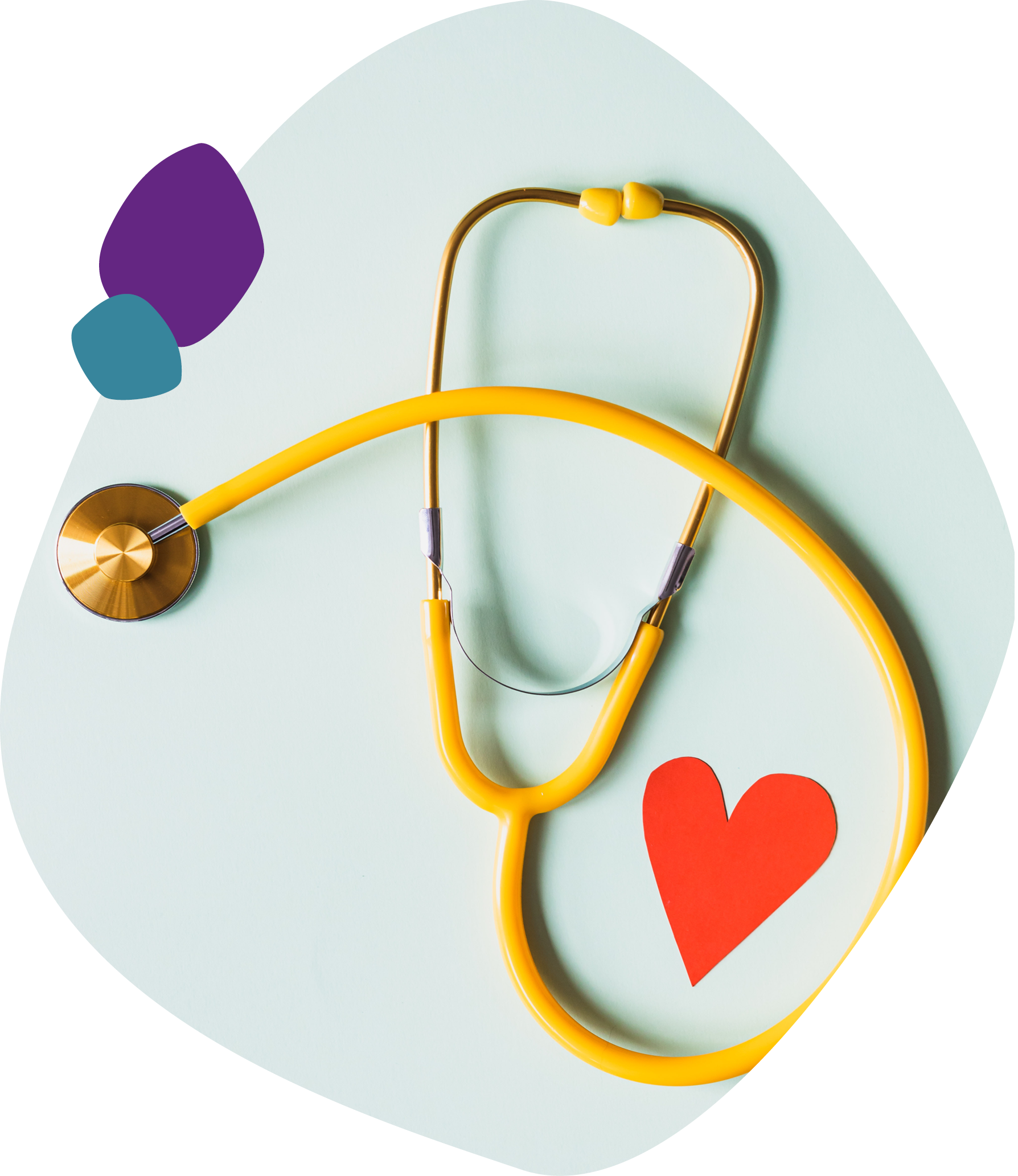 International Nurses Day is celebrated around the world every May 12, the anniversary of Florence Nightingale's birth.
The theme for 2023 is Our Nurses. Our Future.
Our Nurses. Our Future is a global theme which sets out the future of nursing in order to address the global health challenges and improve global health for all. This includes your mental health.
Nurses are under pressure. A survey by the Nursing Times in 2021, revealed 44% of respondents described their mental health was 'bad' or 'very bad'.
When your work is focused on caring for someone else, it's important to remember to look after yourself. That includes recognising how the stresses of life both inside and outside of your work might affect your mental health.
A certain amount of pressure at work can be good, helping us to perform and to feel energised and ready to meet new challenges. But being under intense pressure for too long can lead to stress. You might start to feel more irritable, wound up, depressed or like your thoughts are racing and you can't switch off.
We are here to help.
At Inspire, to celebrate International Nurses Day, we are highlighting some training you might be interested in providing your staff.
We understand the pressures working in the Health and Social Care can have on your wellbeing so below are some examples of the training we can provide:
Getting a Good Night's Sleep
Our mood, emotions and productivity are all affected by poor quality sleep. Our sleep training can be tailored to cover:
Learn the importance of sleep
How to manage sleep difficulties
Recognise signs and symptoms of sleep deprivation
Understand the sleep cycle
Develop strategies to create the right routine for a good night's sleep
Stress Management
Mental health is not just a mental issue: it's also an emotional, physical and social issue. This training explains the role our mind and brain plays in staying mentally healthy. Understanding stress and health from a female perspective:
Why we don't always hear what our body is telling us
Reconnecting our mind and body for a better life
Are we really multi-tasking or are we fooling ourselves?
Finding your inner creativity – and how it can help your mental health
Nutrition in Menopause
In this session, we break the stigma surrounding the menopause and share practical tips with an introduction of what foods help to support the transition. Our training covers:
What is the menopause?
What are the signs and symptoms to look out for?
Ways to manage the side effects 
A look at the conventional approaches to menopause
The stigma associated with 'The change'
Nutritional deficiencies to address in menopause (vitamins & minerals)
Adrenal support 
Endometriosis Awareness
In this session we will identify symptoms that may indicate the presence of endometriosis and share knowledge of the diagnosis. It will also cover:
A closer look at oestrogen dominance 
Medical interventions and diagnostic tools available 
A functional Medicine approach (Nutrition) 
A look at the immune system and its role 
Inflammation and hormones 
Foods to include in the diet and foods to avoid
Cycle syncing- eat right for each stage of your cycle
Rebalancing your hormones 
If you are interested in booking a session with us, get in touch with the team to check availability* enquiries@inspirewellbeing.org
 *All training sessions are subject to availability.